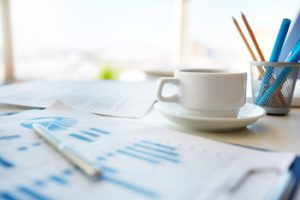 Have you been tasked with hiring a new janitorial service for your commercial property? Whether you are managing a brand new building or your current janitorial vendor just had to go, you now have to solicit bids for a new service. Don't stress. Let Professional Management of Alabama's 30+ years of experience in the commercial cleaning industry work for you. Below is a list of some of the most important questions to ask potential janitorial services, as well as some traits to look for in a vendor.
Are you insured?
Your cleaning company will have access to your entire building, often after regular business hours. You want to be sure that they and you are covered financially in case anything unforeseen happens while they are cleaning. The four types of coverage that you should make sure they have are General Liability, Worker's Compensation, Automobile Liability, and Umbrella.
What kind of training do your employees receive?
So often, high turnover in a service industry is the result of too little training. Be sure that a janitorial company that you are considering for your property equips their crews with the tools they need to properly maintain your property.
How do you screen your employees?
Some commercial cleaning companies e-verify and run background checks on all potential employees and some do not. This is a good question to ask any service that you may be considering on your commercial property.
What type of Quality Assurance Audits will I be able to expect?
The key to any professional relationship is communication, and you need to be sure that you will hear from a dedicated point of contact regularly after a contract is signed. Not only should you hear from that person, but quality assurance inspections should be completed on a regular basis. The best office cleaning companies have internal policies in place that make use of technology and regular inspections so that you won't have to be the person checking behind cleaning crews.
Do you have a Green cleaning program?
If you have a LEED certified building, or are seeking a similar certification, this is a questions you will have to ask a potential janitorial vendor. Many of the chemicals used in a "normal" building would not be allowed in one of these specialized buildings. The best cleaning companies will be able to help you by developing a green cleaning program based on your needs.
If you are looking for a quote for commercial janitorial services in Birmingham, Montgomery, or Huntsville, AL, contact Professional Management of Alabama today and we will be happy to help.